Windsurfing - Naxos Lagoon
Spot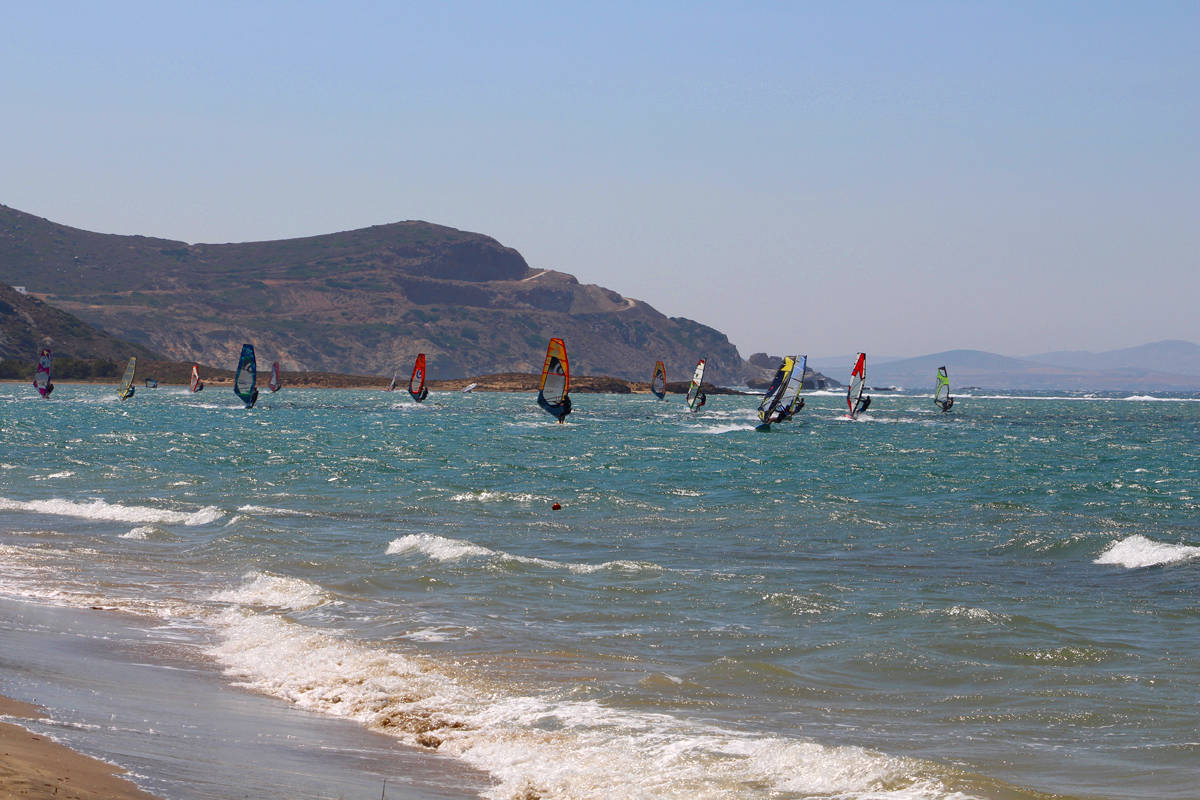 The lagoon of Naxos measures about 1 km by 300 m. The water is flat and shallow - about 1 m in depth. The waves break outside as there is a reef in front of the lagoon. There is a marked exit to get to the open sea. The wind direction is side-onshore.

Kitesurfing is not permitted there. It also could possibly be dangerous - there are low flying air planes. The airport of Naxos is very close. The flights are infrequent, there is no noise problem.

The lagoon of Naxos is close to the islands 'capital' Naxos town.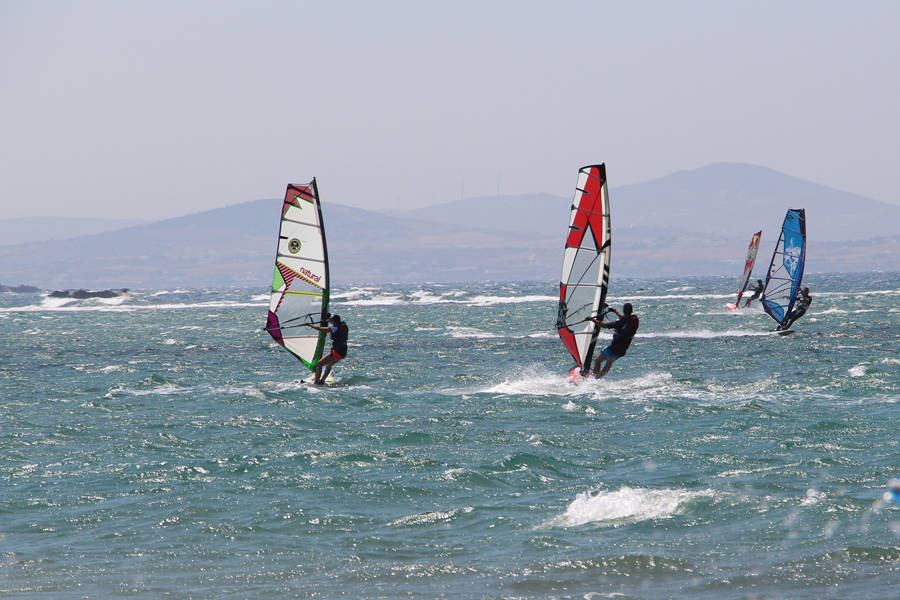 There are world class freestyle conditions. Windsurfing freestyle competitions take place frequently there.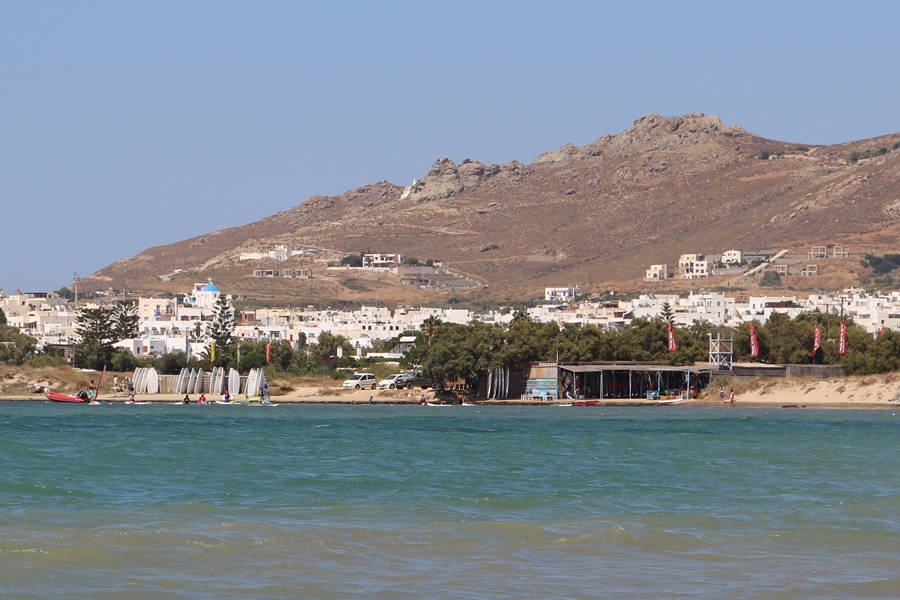 The windsurfing center "Flisvos", another dependency of Flisvos.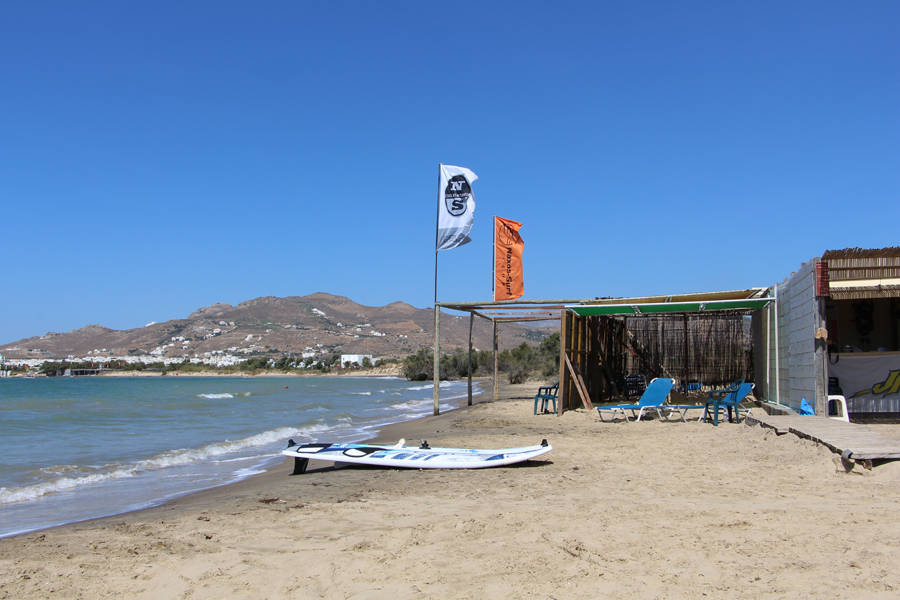 The windsurfing center "Naxos Surf Club". It is situated on the south beach of the lagoon.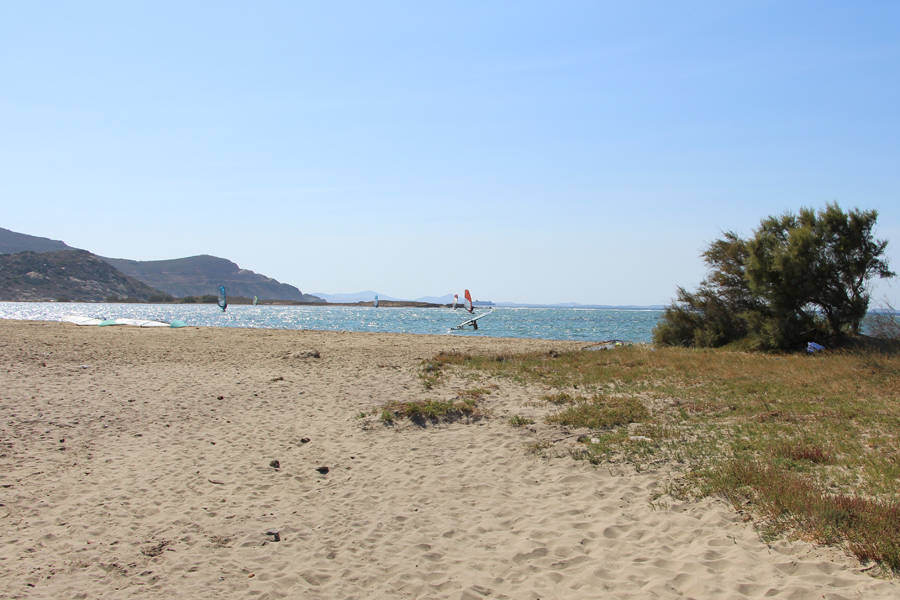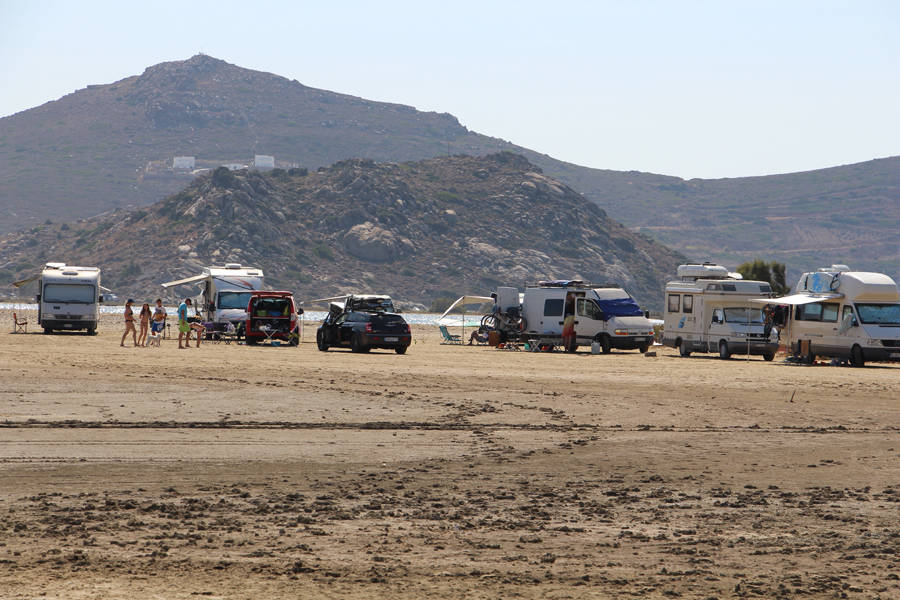 On the sandy area of the south beach of the lagoon, camper vans and mobile homes can be found frequently. Do NOT stay there at night with you car. This is not permitted and you will get expensive fines.
Accommodations and Hotels
There are only a few accommodations very close to the lagoon. But the Naxos wave spot is only 400 m away. You can find more Accommodations there.


South Beaches spots (Maragas to Plaka)