Windsurfing / Kitesurfing in Mikri Vigla - Naxos
Spot

About 16 km south of Naxos-Town you can find Mikri Vigla. Mikri Vigla is the best kitesurfing spot on auf Naxos and generally one of the most beautiful spots on the island. The direction of the wind is side-onshore. The waves break right on the beach. The surfing area is very safe. In case of problems on the water, the wind will bring you back to the beach. The surfing area is large and it is used by windsurfers and kitesurfers together.

There is no free camping for mobile homes in Mikri Vigla anymore. Free camping used to be possible here, but today you risk fines and problems with the authorities.


There is a nice, long sandy beach with dunes. You can find kitesurfing and windsurfing centers.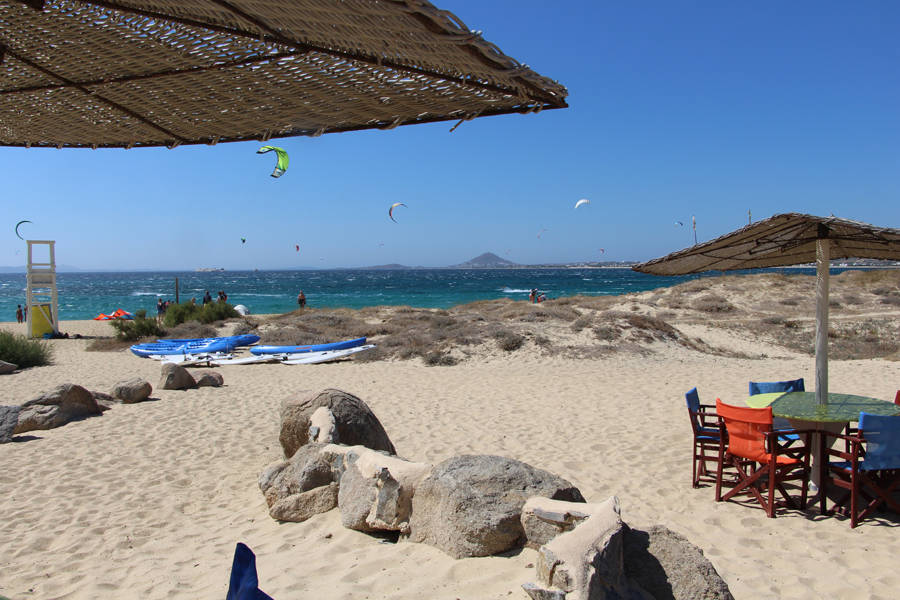 Close to the beach you can find bars, restaurants and some small shops.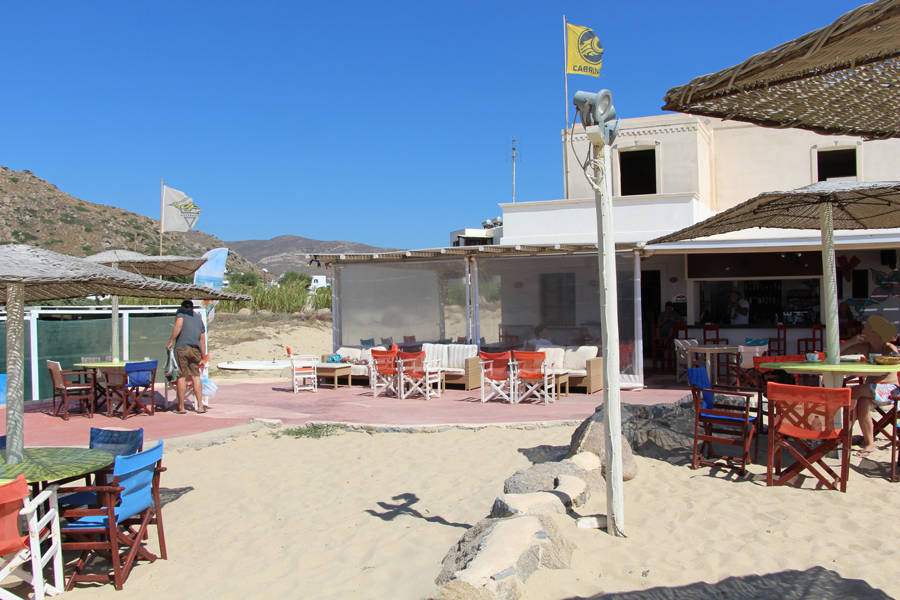 Accommodations and Hotels
There are a lot of accommodations in the area. South of the surfing beach, there is a small beach. This beach is more sheltered from wind.


Naxos wind statistics